Know everything about free web hosting services
Choose Right Free Web Hosting?
Website hosting covers all the aspects of your website deployment. Now think if it is that important, does the term free web hosting make sense? Surprisingly, it does. Website hosting comes with plenty of features to tackle the hurdles of the online world. Free website hosting, on the other hand, may not be feature bulky or offer a premium service but it may be useful for an initial kick-off in some cases. Website hosting has its own requirements which may vary from user to user. These requirements may be feature-specific or, for startups and very small businesses, cost-specific.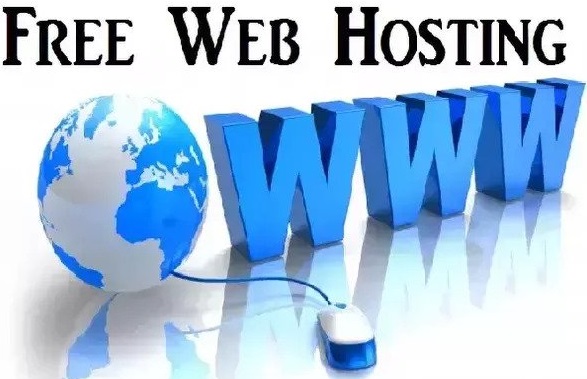 ---
What is Free Website Hosting?
Today, every business needs a website on the Internet, and web hosting is one route to a very profitable and always demanding Internet world. A web hosting service offers space to the users on a server where they can keep all the necessary data or files to maintain the website running and growing.
As we all love free offers and if it comes with free website hosting, when server space is made available to users at no cost, it can help you in your financial limits. Besides the fact that it is utterly "FREE," it also has the benefit of not distressing yourself about too many subscriptions.
Other Benefits:
Absolutely no cost to you.
No contracts
Can terminate services at any time
However, many Free Website Hosting Provide subdomains to anyone who wants to build a website.
---
How Free Hosting Works Today?
Web pages of the website are hosted on servers, but maintaining a server can be costly and complicated. This is why most individuals or business owners choose to use a web hosting service provider to host their websites to host their website. Hence, there are numerous web hosting providers in the market, offering hosting services at different prices with different features, and some of them also provide free hosting.
All you have to follow the steps to work with web Hosting:
Search a reliable free web hosting and sign-up for free
Customize a template
Drag and Drop your favorite design features like add text, videos, gallery and so on
Build the first blog page or anything you wish to do
Publish your website and go live
Drive traffic to your site
Hence, all is done entirely free of cost.
---
Top 5 Best Free Web Hosting Providers 2021
There are numerous web hosting providers available in the market offering hosting service at different prices and with various features. Some of them also offer free hosting for the website. Here are the top website hosting providers for you.
InfinityFree
Wix
000webhost
X10hosting
FreeHostia
Infinity Free
Infinity Free is one of the very most recent web hosts to offer free hosting services. They focus on providing many unlimited features: unlimited Bandwidth, unlimited storage, and disk space. Therefore, it provides convenience and peace of mind to users.
Main characteristics
Unlimited disk space
Unlimited Bandwidth
Minimal advertising
Support on the forum
Easy installer
Free SSL certificate
400 MySQL databases
Ten email accounts
Wix
Wix is ​​well-known in the field of website creation. It is easy to use and offers beginners various features to get interested in before moving on to paid plans With Wix, you can create a free and professional website all on your own.
Main characteristics
500 MB of disk space
500 MB bandwidth
Free and easy website builder
Online store
Free templates
Plan can be upgraded in a few clicks
000webhost
Building a website takes time, dedication, and patience level. But with 000webhost, it is straightforward and fast. It is prevalent for testing demo websites/applications and useful for the students who are new in developing as it is straightforward to use.
Main characteristics:
10 GB monthly bandwidth limit
1 GB of disk space
Free domain name
No Ads
Free automatic installer
Dynamic website builder
Free Cpanel control
Instant account verification at no cost
x10hosting
x10hosting is one of the best options for deploying demo web applications. It is handy for students who are learning to code. You can quickly get started with your free hosting account, as it is super easy and always free!
Main characteristics
Unlimited disk space
Unlimited Bandwidth
Support on the forum
One-click installer
No free email account
FreeHostia
FreeHostia allows you to host up to 5 different domain names on their free plan. There are also three free custom domain email accounts and up to 6 GB of monthly Bandwidth. Also, FreeHostia email hosting services are excellent. There is certainly no risk in giving them a trial.
Main characteristics
One-click application installer
Instant activation
10 GB of disk space
Bandwidth not measured
Ticket-based support
Full DNS management
Easy to upgrade services
---
Other Things You Must Need To Know About Free Web Hosting:-